Blockchain protocol Komodo has launched a Shiba Inu-centric decentralized exchange (DEX) that allows users to trade Shiba Inu's SHIB tokens for cryptos issued on different blockchains.
ShibaDEX – the first cross-chain DEX for the Shiba Inu community powered by AtomicDEX, enhances interoperability and security to Shiba's community of over three million members.
Under the hood, ShibaDEX works differently than other decentralized exchanges and cross-chain bridges in the crypto space. Rather than relying on a single blockchain network (i.e. Ethereum or Binance Smart Chain), ShibaDEX runs on the chain-agnostic AtomicDEX API.
ShibaDEX Co-Founder and Komodo CTO Kadan Stadelmann says,
"The ShibaDEX slogan is 'A Home for All Shibas'. ShibaDEX is a bridge that links together all the Shiba Inu community tokens and top meme coins. It's also a bridge that links Shiba Inu to blockchain communities outside of the Shiba Inu sphere and into the wider crypto metaverse. Our goal with this project is to show that cross-community collaboration is both fun and mutually beneficial."
It's widely known that automated market makers (AMM) DEXs have inherent risks such as impermanent loss for liquidity providers and rugpulls, and ShibaDEX is a solution tackling this issue through a peer-to-peer technology called atomic swaps.
ShibaDEX is designed with usability in mind so users can set up a wallet and trade within minutes. All updates to the underlying AtomicDEX protocol will automatically apply to ShibaDEX too, ensuring it remains as efficient, secure, and advanced as possible.
Users can store and trade SHIB (ERC-20 and BEP-20 versions), LEASH, BONE, and more from the non-custodial ShibaDEX wallet.
Back in January 2022, AtomicDEX announced the integration of a dozen blockchain protocols to its AtomicDEX protocol including Polygon, Avalanche, and Harmony – and currently offers the widest cross-chain interoperability in the crypto space. This news was also featured in Cointelegraph.
ShibaDEX users can trade SHIB with BTC, ETH, BNB, MATIC, and many other assets natively across their respective blockchains.
ShibaDEX is an example of using the AtomicDEX tech to create tailored, personalized DEXs that don't compromise on the underlying technology.
kg-card-begin: htmlkg-card-end: html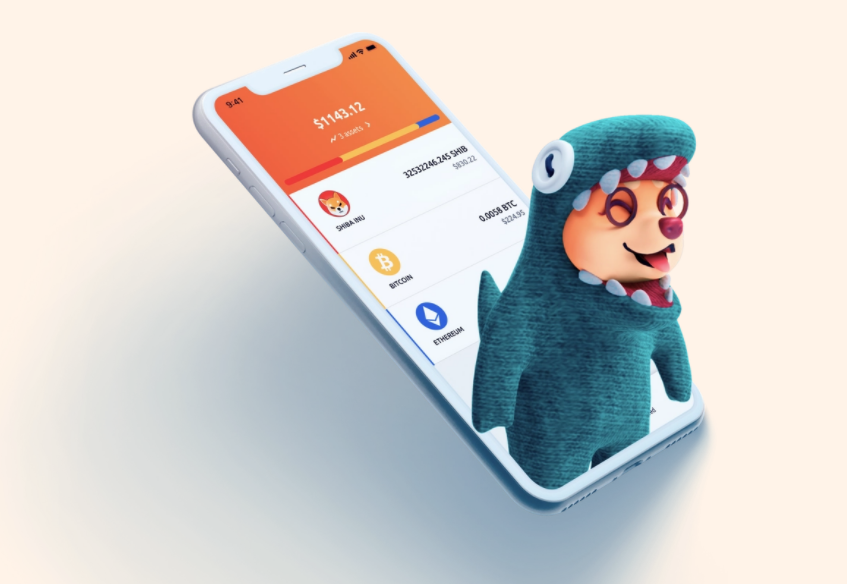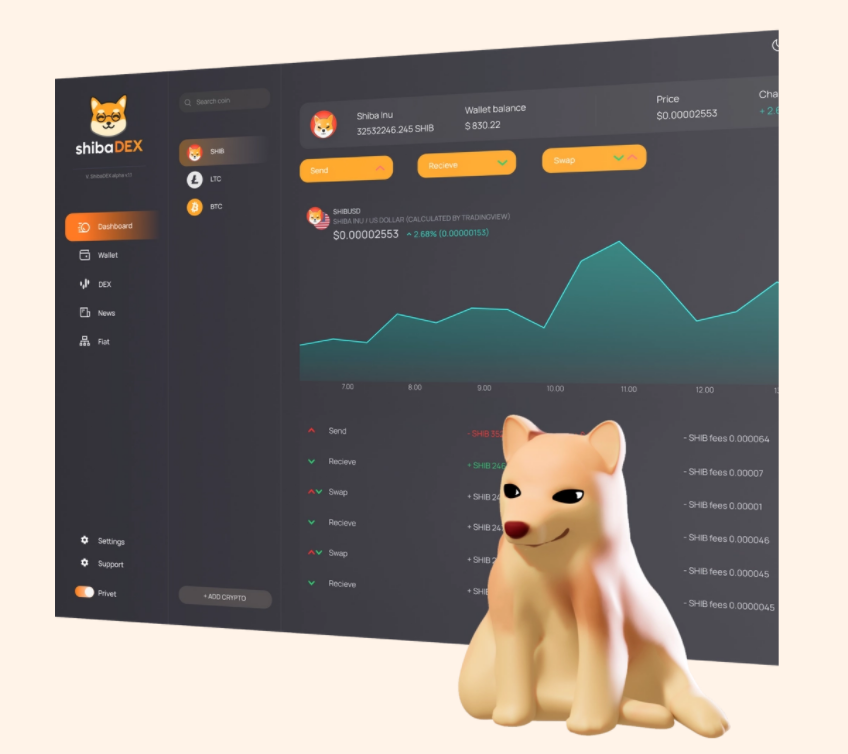 ---
---